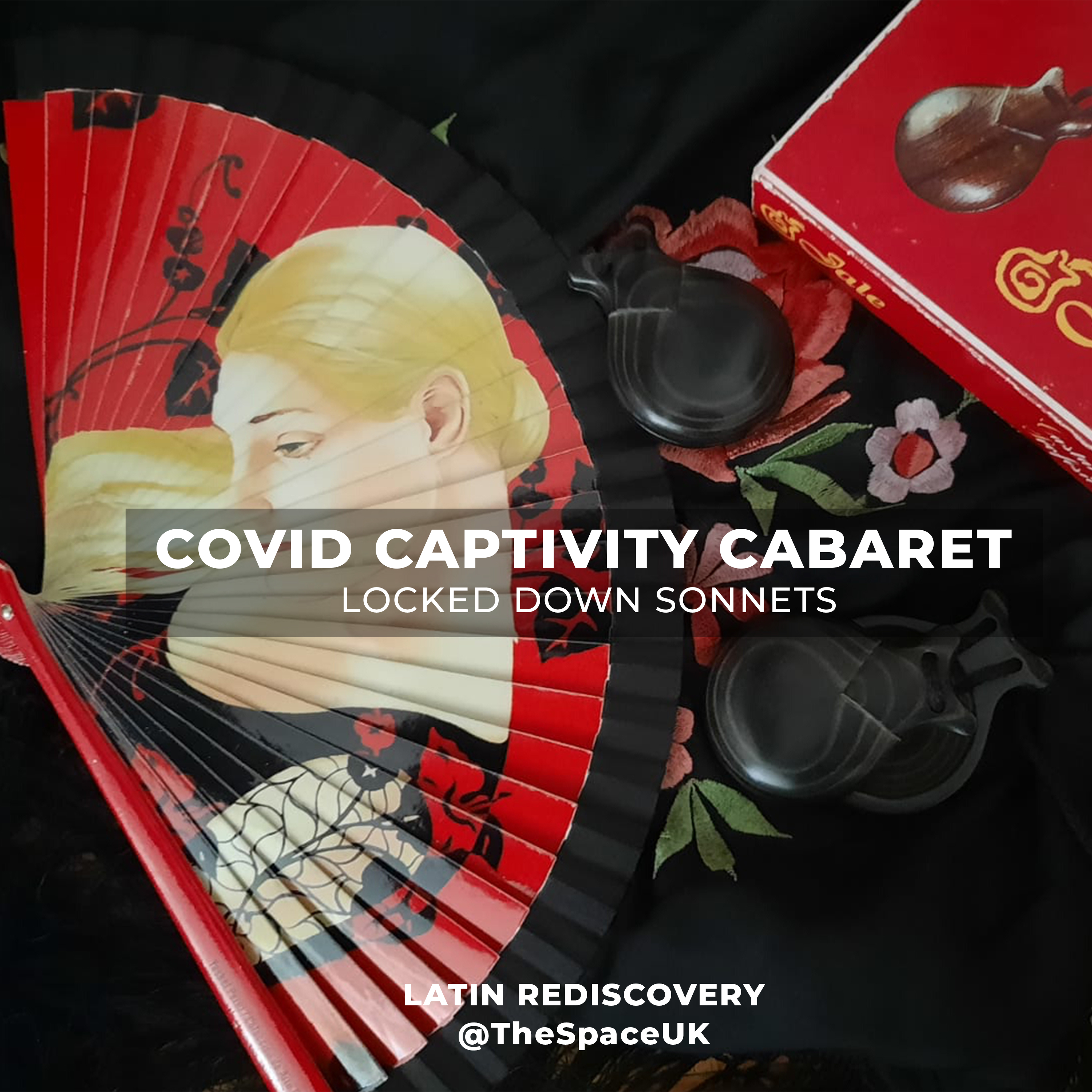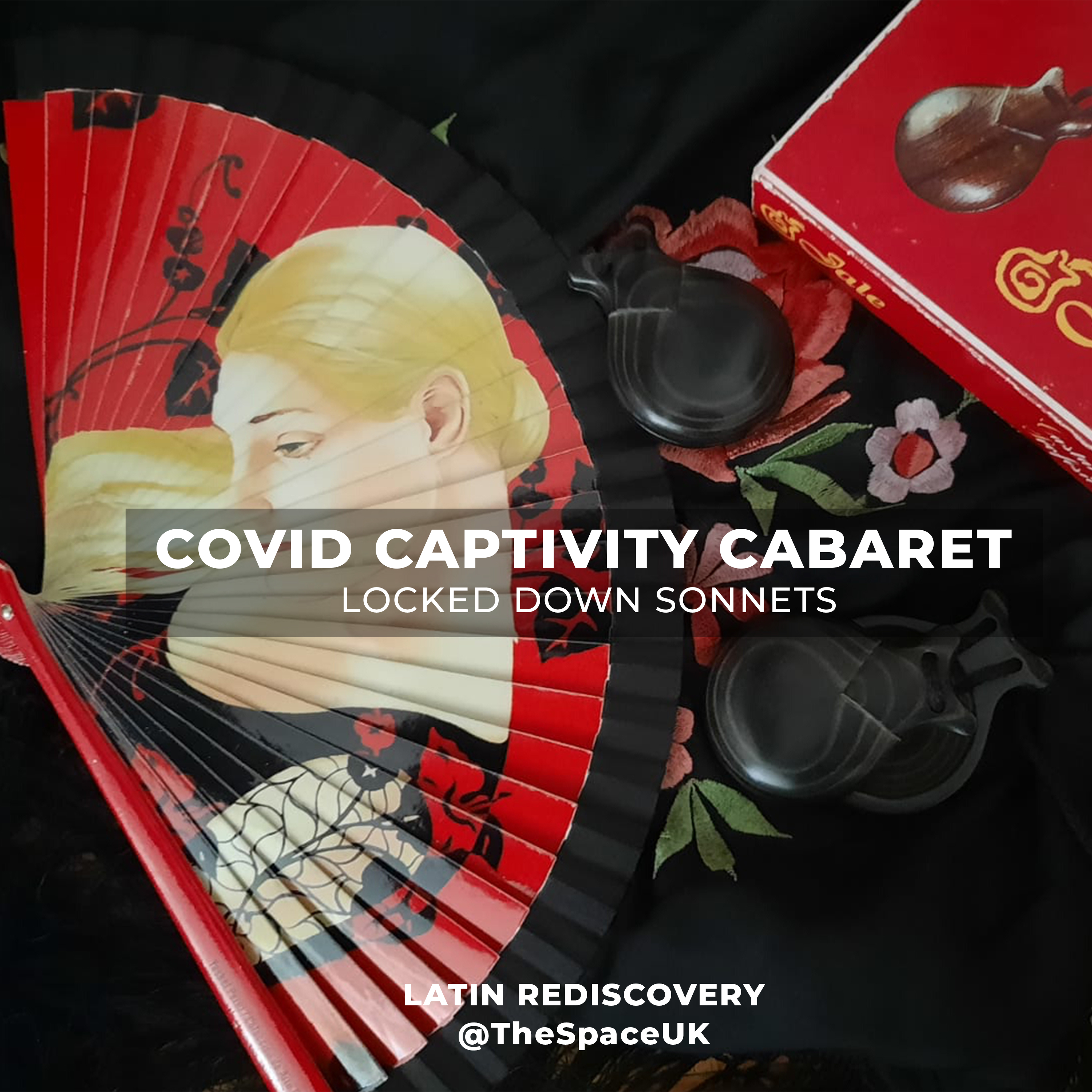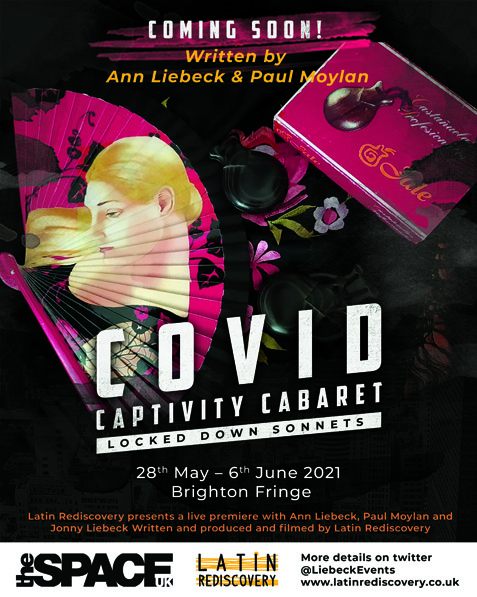 Covid Captivity Cabaret
Opera singer Ann Liebeck started writing sonnets about her feelings as lockdown hit the UK at the beginning of the Coronavirus epidemic. Composer Paul Moylan picked up on the dramatic thread of broken dishwashers, panic-buying and genuine grief which led to Paul composing songs to Ann's poems. They communicated by Messenger and WhatsApp and decided to record at distance on their phones with Jonny, Ann's son. And so 'Covid Captivity Cabaret' was born.
At Brighton Fringe they will perform this show LIVE for the first time as a band at theSpaceUK Online with additional brand new original material by Ann (vocals), Paul Moylan (double bass) and Jonny Liebeck (piano). Laugh along at Ann's love song to her broken dishwasher, cry with the Covid Madonna and march out of lockdown with the Vaccine Army, a tambourine flourish and clickety clack of castanets!
At Brighton Fringe Ann Paul Moylan and Jonny Liebeck will be playing live online at The Space UK from May 28th to June 6th at 18.00.Tickets onsale and online
CovidSonnets
Lots of views and lovely comments appeared and the rest is history..except life continues and we are not back in theatres quite yet! They hope to perform the songs at Crazy Coqs Cabaret when they are fully open in 2021.
Covid Captivity Cabaret-Locked Down Sonnets Latin Rediscovery Domesticated Opera Diva is in Distress as lockdown hits. Broken dishwasher, leaking toilet, panic buying, no flour in the shops and no more castanet classes. What's a girl to do when the Ancien Regime is falling apart? Facebook HELP!
For all technical information about shows please contact latinrediscovery@hotmail.com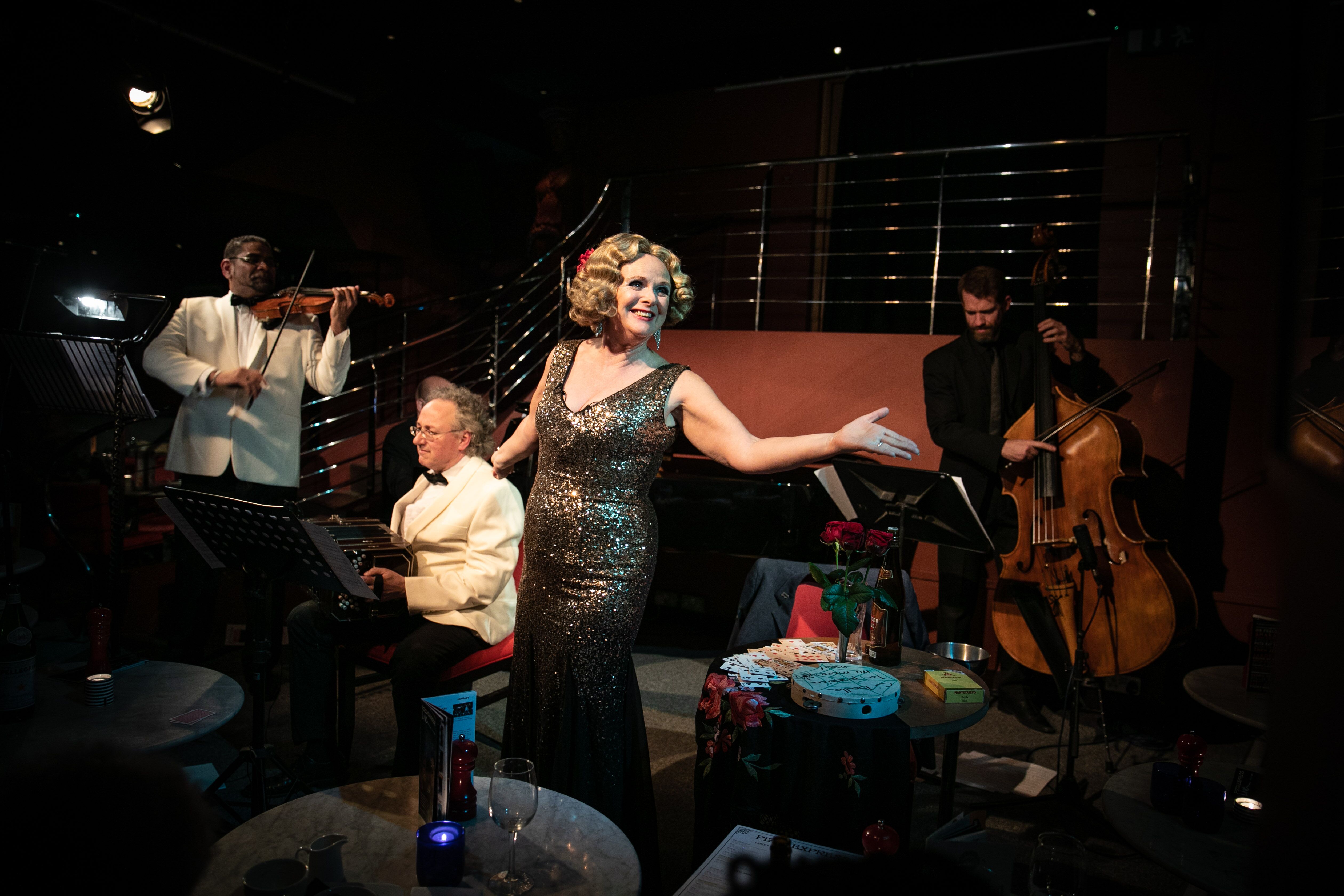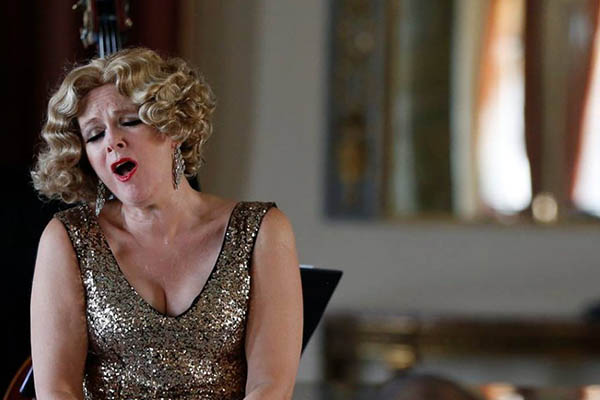 Marlene in Havanan
Latin Rediscovery's new music show, Marlene in Havana was inspired by Marlene Dietrich's appearance with Burt Bacharach at the exclusive club Sans Soucis in Havana, Cuba, the cabaret capital of the world before the Cuban Revolution in 1959. 1920's Berlin and 1950's Havana meet in this intoxicating mix. We highlight the Latin music elements which were so important in musicals, cabaret and films, with European and Argentine tangos, habaneras, gypsy jazz and operetta, pasa -doble and chachacha with new material alongside iconic Dietrich hits - the tango 'Johnny', Hot Voodoo, Lili Marleen.

Marlene in Havana was premiered at Habana Clasica festival in Havana Cuba at the end of 2018 to a standing ovation and filmed by outstanding cinematographer Roberto Chile and has been performed at Pizza Express Jazz Club, on tour in the West Country at Ashburton Arts, at Edinburgh Fringe @The Space UK, Dublin National Concert Hall and the Southbank Centre. we will be at Wiltons Music Hall, pandemic permitting on March 31st 2021. Cuba virtuoso Omar Puente joins us again with a scintillating evening where 1920's Weimar Republic of Berlin meets 1950's Cuban Cabaret, both countries on the cusp of world shattering revolution.Ann Liebeck takes on the role of the divine Marlene in a dramatised version of her life by award-winning writer and broad caster Brian Sibley. James Norris directs and Nigel Edwards designs the lighting especially for Wiltons.

For all technical information about shows please contact latinrediscovery@hotmail.com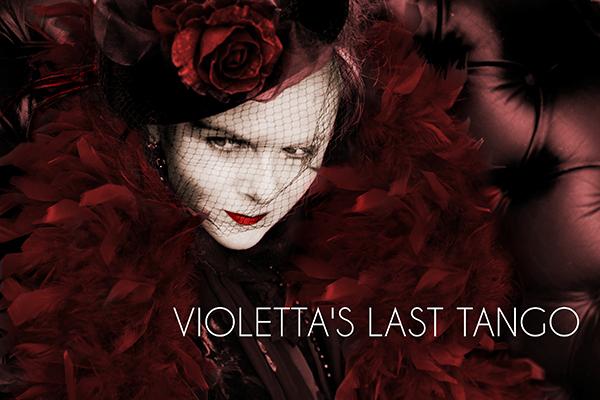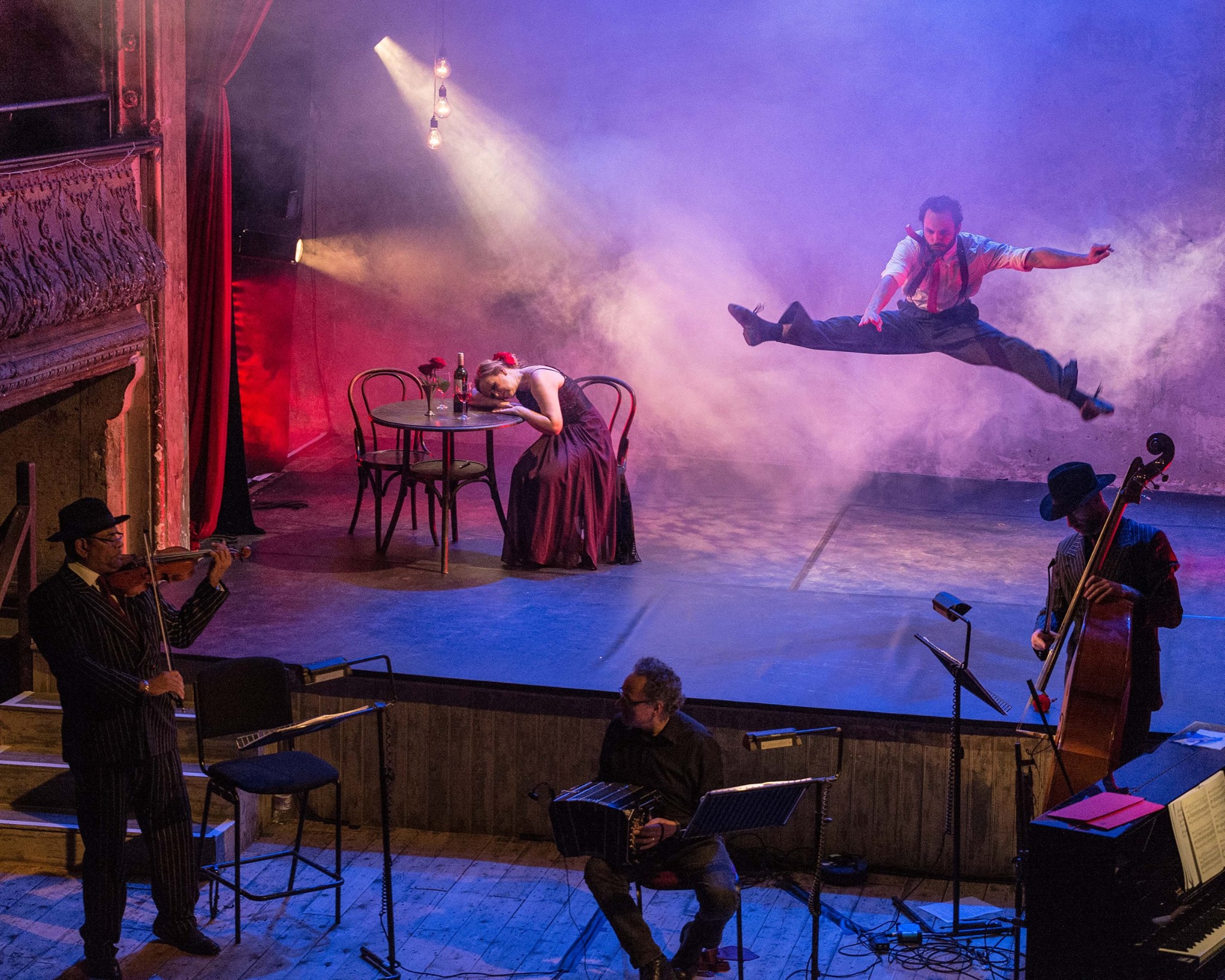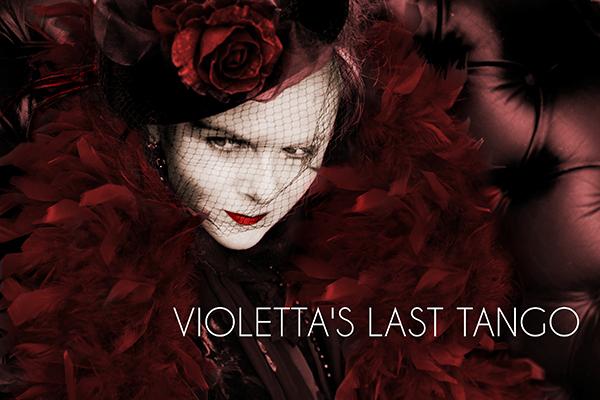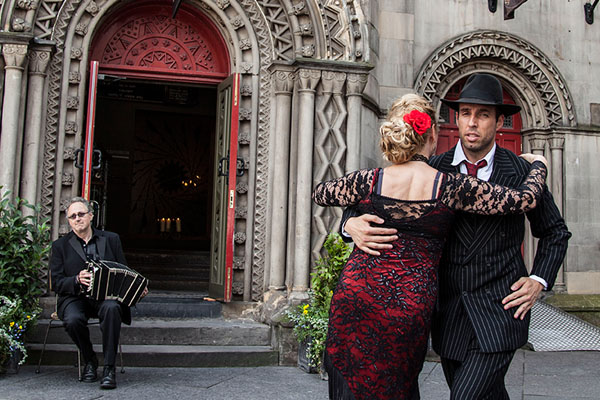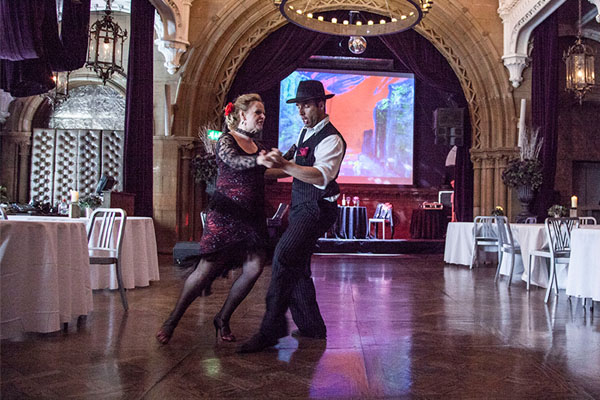 Violetta's Last Tango - an operatic dance-drama
The show is a fully staged and choreographed performance by the singers, two tango dancers and four musicians. The musical score uses 20 original tango arrangements with ironic operatic references. The storyline - an older woman/tango singer forced to give up her young lover - is very loosely based on Verdi's opera 'La Traviata' and the show explores, through song, dance and drama, the mixture of Italian, French and Argentine musical and cultural traditions which lie at the heart of Tango. The show is 90 minutes long with full cast but also exists in two 60 minute versions for 2 singers and 4 musicians and 2 singers/dancers and 1 musican. Please navigate through our selection of video's and images above.
For all technical information about shows please contact latinrediscovery@hotmail.com
Brian McMahon 07533306358
Photography by Marek Dorcik & Pawel Nuckowski
Violettas Last Tango Blog
violettaslasttango.com
facebook/Violettaslasttango
Twitter/Violettaslasttango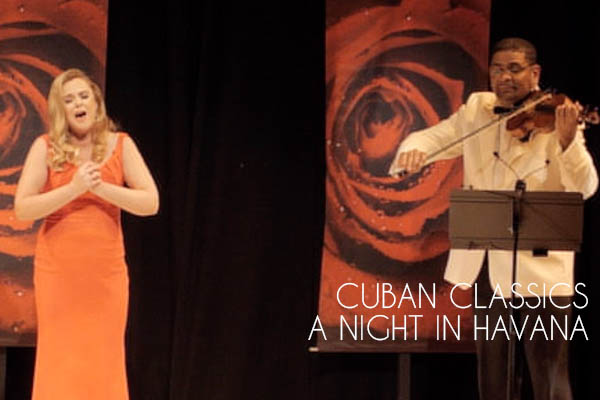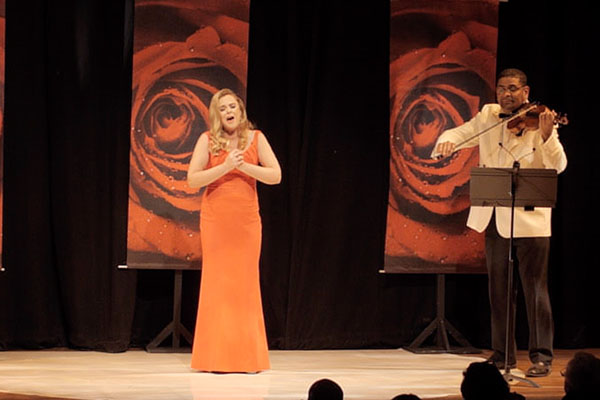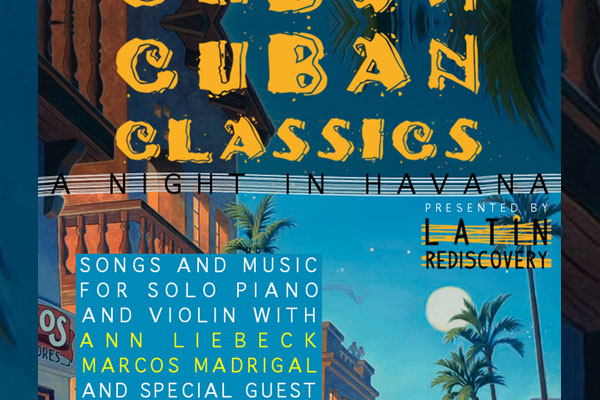 Cuban Classics
A Night in Havana features one of Cuba's most brilliant young concert pianists Marcos Madrigal and jazz virtuoso Omar Puente alongside opera singer Ann Liebeck in a programme of music by Ernesto Lecuona, Cuba's answer to George Gershwin and contemporary Cuban composers Omar Puente and Guido Lopez Gavilan and others.This theatrical evening evokes the glamour of 1930s and 1940s Havana, one of the richest cultural centres of that time with a set by designer Clara Zita and lighting by the South Bank's Torus Robertson. Madrigal recently released his new solo piano CD recording CUBA Piano Works of Lecuona available on Amazon which has won a major prize in Paris-see links.
southbankcentre.co.uk/cuban-classics-a-night-in-havana
Marcos Madrigal - CUBA Piano Works of Lecuona
Le Trésor de Cuba
For all technical information about shows please contact latinrediscovery@hotmail.com
Christopher James Barley 07743 105177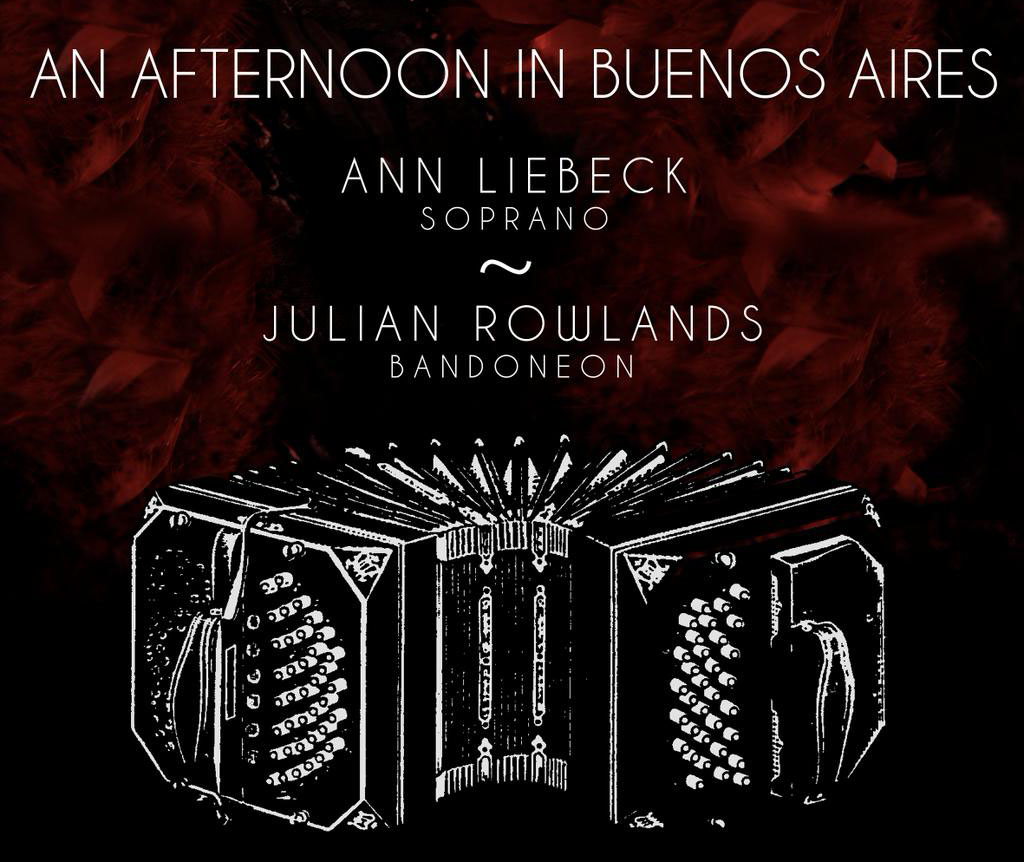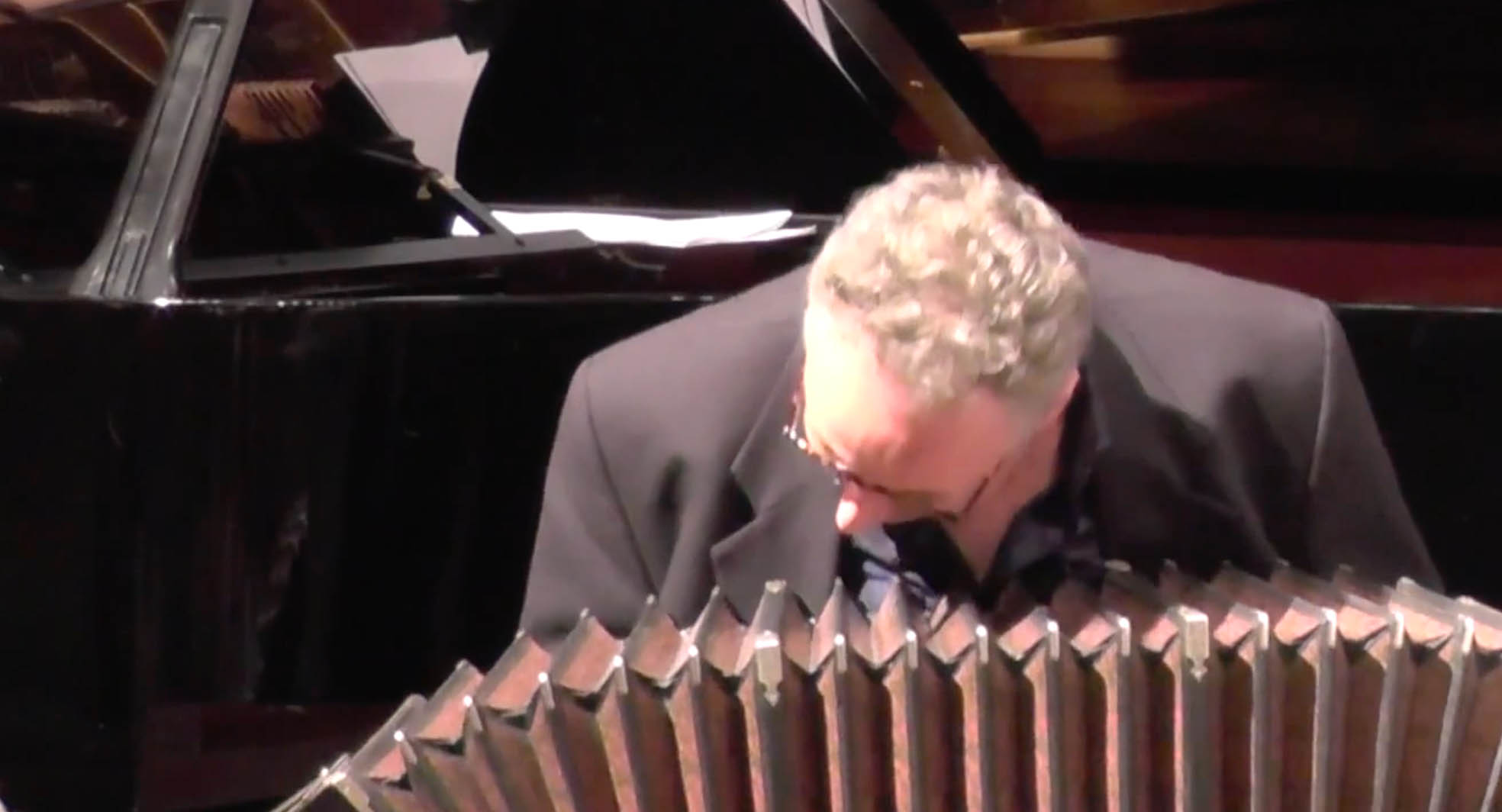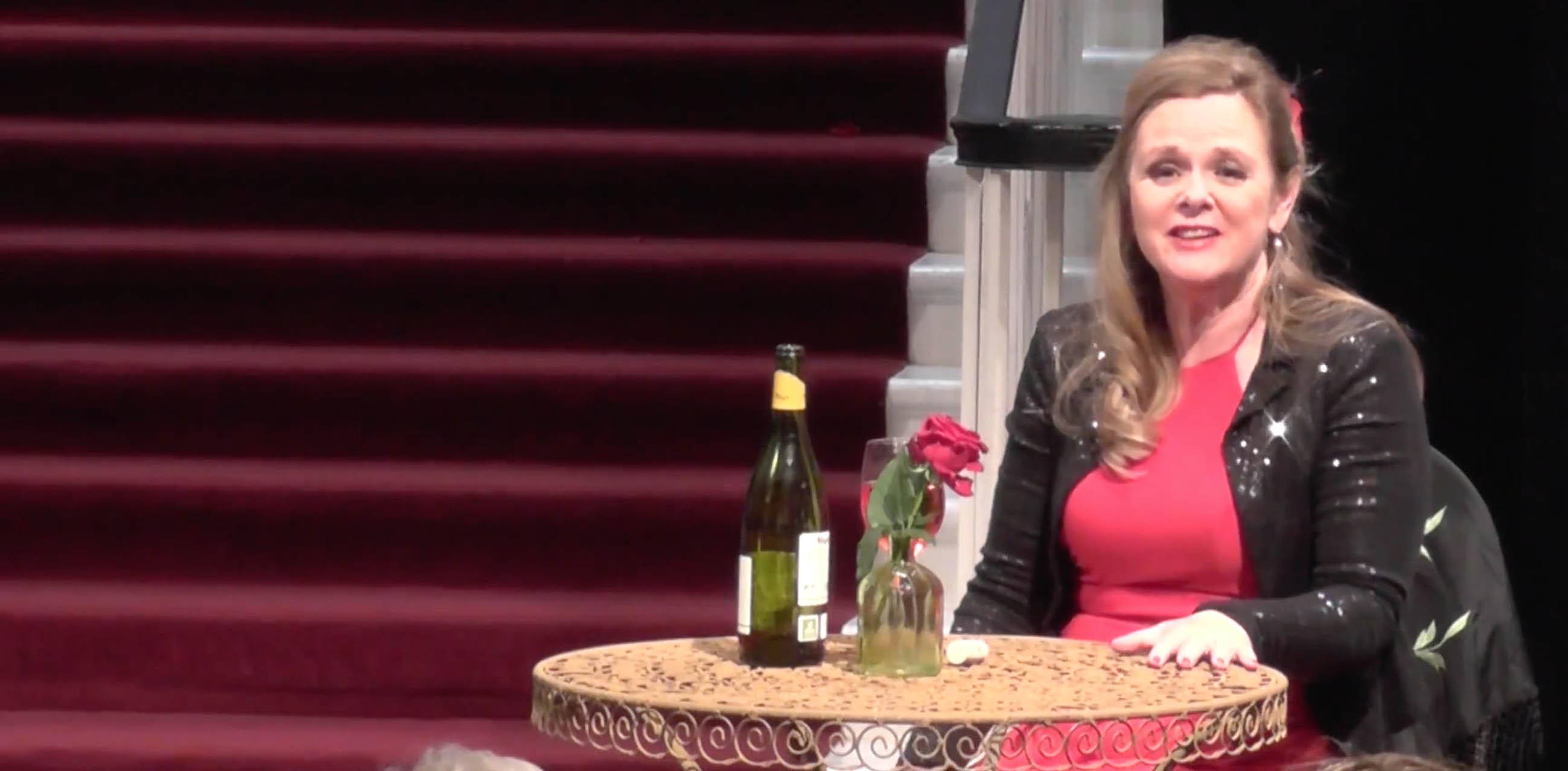 An Afternoon in Buenos Aires
Ann Liebeck and Julian Rowlands invite you to take a stroll through Buenos Aires with Malena, the spirit of Tango.
Malena was a singer but now wanders like a ghost through the streets of Buenos Aires consumed with the pain of the memories of her life, singing her tango songs. She wanders from liaison to bar, and is now over fond of wine which she uses to dull her recollection of past romances. We perform music today from the Golden Age of Tango, the 1930's 1940's and also the Tango Nuevo of the 1960's and 70's. The themes are universal and ageless, the music coloured with classical Italian opera type melodies, melodrama, Afro Cuban rhythms and the atmosphere of the fairground. There,the outdoor Carousel spins our characters round and round to the sound of the bandoneon. One of Europe's top tango musicians bandoneonist , Julian regularly appears on UK national television and radio and at major concert and theatre venues as a soloist and with Tango Siempre and other artists, notably Flavia and Vincent from Strictly Come Dancing. Composing credits include the Olivier-award nominated show Midnight Tango and Flying into Daylight (2014).
Link to full length concert:
Full Show
For all technical information about shows please contact latinrediscovery@hotmail.com
Christopher James Barley 07743 105177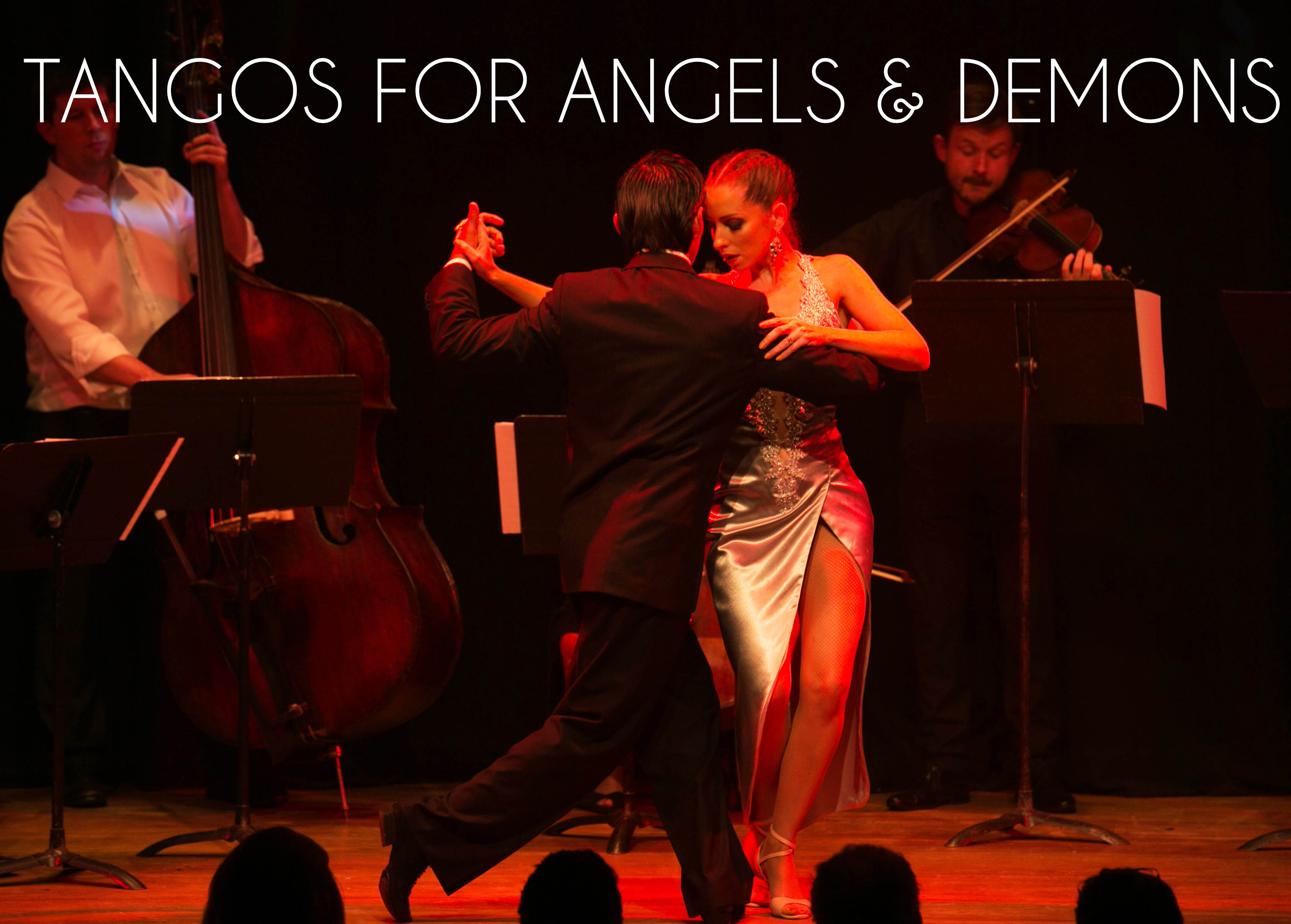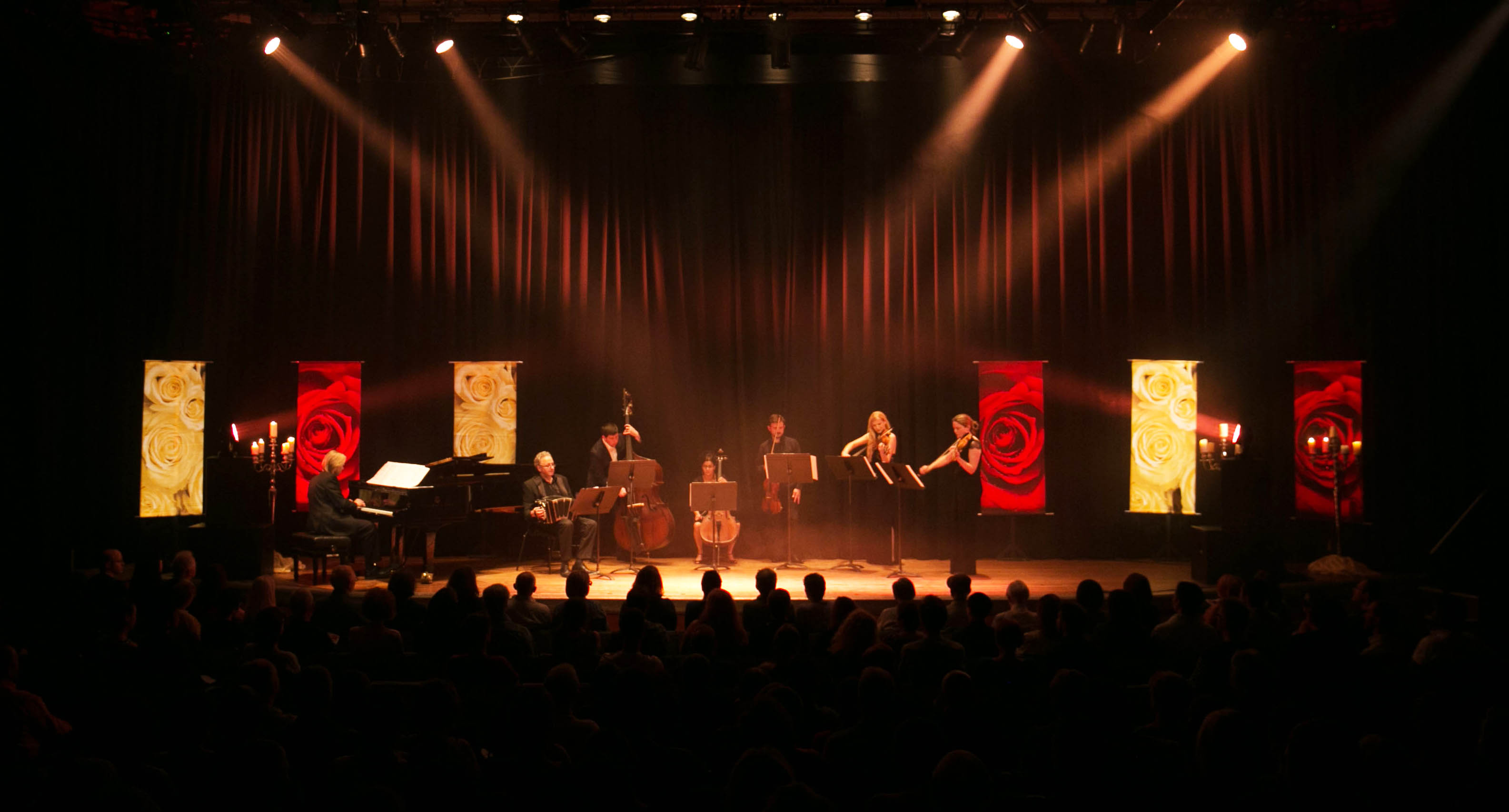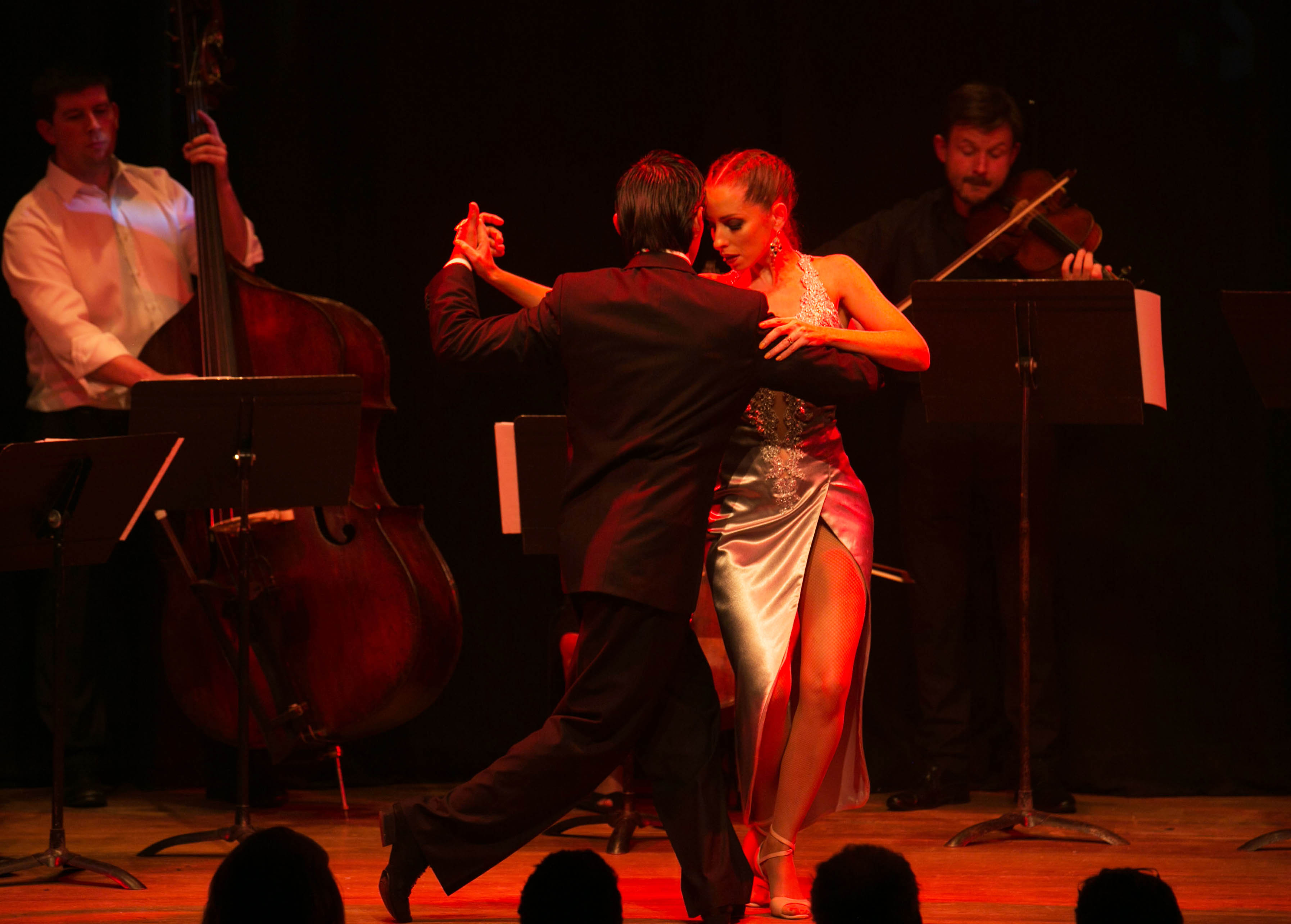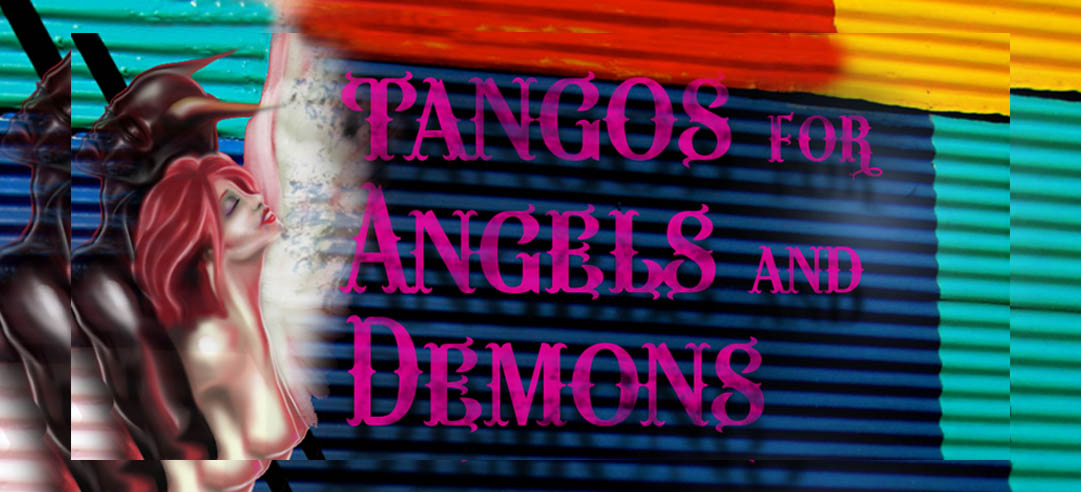 Tangos for Angels & Demons
Tango Siempre Septet with soprano Ann Liebeck, baritone Nuno Silva and LUKAS award-winning (2014 and 2015) tango dancers David and Kim Benitez.
The theme of this programme is the angelic and demonic aspects of much tango music and lyrics, expressed in the insistent rhythms, soaring Italianate melodies and thick dark harmonies filled out by the iconic instrument of tango the bandoneon. The Angels and Demons are, however, also real people whose lives play out against the often surreal and violent landscape which is characteristic of tango poetry. Tango music has always been associated with the glamorous Argentinian and Hollywood film industry and this tango evening reflects our 'hommage' to this world with instrumental tangos from the Golden Age of the 1940's and 50's, a selection of the great Piazzolla vocal ballads in the style of Tango Nuevo, including Balada para un Loco (little heard outside Argentina) and some classic numbers from his tango opera Maria de Buenos Aires.
southbankcentre.co.uk/tangos-for-angels-and-demons
For all technical information about shows please contact latinrediscovery@hotmail.com
Christopher James Barley 07743 105177